The ultimate, unspoken statement about a dog's personality and fashion sense is shown through his or her collar.  Your furry family member can show off its style with a custom dog collar.
Most people will tell you that their dog is a member of their family.  They will tell you about the dog's many daring feats and cute quirks.  They will relay a story to you about that time the dog did this or that amazing thing.  They will tell you about their dog's many personality traits.  But sometimes, it is the dog that tips a person off as to what sort of four-legged friend he or she is and that dog is usually wearing a custom collar.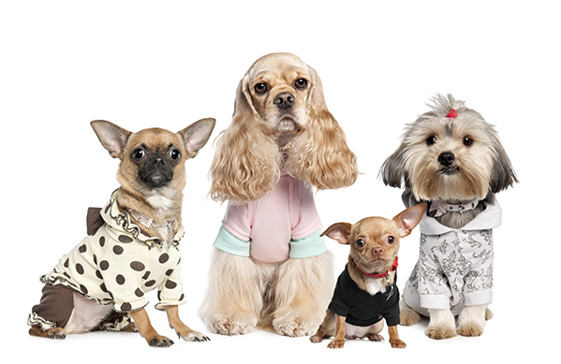 Is your Pinscher a princess?  Then imagine the many bedazzled collars available!  Tough, yet elegant, is the collar of choice for that canine royalty.  Is your Dachshund a daredevil?  A sport collar will easily give the casual observer a pretty good idea as to what that wiener dog is all about!  Does your Foxhound fish?  That won't be a question if he or she is wearing a collar that sparkles like the scales of a rainbow trout!  Does your Whippet wander?  That pooch will be hard to miss if it's wearing a reflective dog collar with ID tag!
Let's face it.  Dog collars are not just necessary neckwear.  They are also a declaration of who lives within the dog.  Collars made with BioThane coated webbing are available in many colors and styles that will have tails wagging.   BioThane collars are not only fashionable they are durable as well.  These eye-catching collars are easily washed by hand so not only will your dog look great but its collar will smell great too!  So if your Chihuahua is a Cleveland Cavalier's fan or if your Yorkie loves yellow then let them show it with a custom dog collar today!