Roy Rogers had his horse, Trigger, looking good and for good reason.  Trigger was a star in his own right and Roy loved that horse.
Roy Rogers was an American singer and actor who was one of the most popular Western stars of his era. Known as the "King of the Cowboys", he appeared in over 100 films and numerous radio and television episodes of The Roy Rogers Show.  Rogers was born in Ohio and spent his childhood there.  His father, a shoe manufacturer at the time, would often come home on weekends bearing gifts.  One notable gift his father brought home was a horse that upon which Rogers would learn the basics of horsemanship thus beginning Roy's love of horses.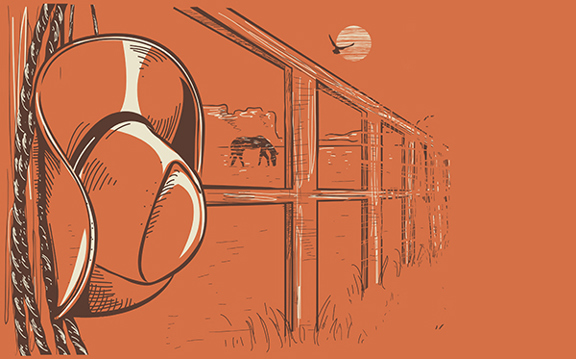 When Roy was nineteen years old he traveled to California to visit his sister.  He stayed for four months before returning for Ohio.  Unable to get California out of his system, Rogers returned and settled there.  Roy first appeared in film in 1935 and by 1938 his career took off.  Rogers became a matinee idol and a competitor with Gene Autry as the nation's favorite singing cowboy.  Rogers became a major box office attraction and unlike other stars, the vast majority of his leading roles allowed him to play a character with his own name, in the manner of Gene Autry.     
On Independence Day in 1934, Roy Rogers' horse, a Palomino named Golden Cloud, was born.  Rogers acquired the horse in 1945 and re-named Trigger because of the horse's quickness of both foot and mind. Trigger learned 150 trick cues and could walk 50 feet on his hind legs. Trigger became such a ham that as soon as he heard applause he would start bowing and ruin the trick. He could sit in a chair, sign his name "X" with a pencil, lie down for a nap and cover himself with a blanket.  He was an amazing horse whom Roy loved very much. 
Just one look at the many images of Trigger informs the viewer how much Rogers loved his horse.  Trigger is always sporting beautiful bridles and custom horse halters.  Roy had Trigger looking great and had Biothane coated webbing been available at the time, Trigger would have been feeling great too.  Custom horse halters made from Biothane coated webbing are not only beautiful but comfortable and durable as well.  They are available in many grades and styles.  Biothane halters are also easily cleaned so one's horse can look like Trigger but smell fresher!  Love your horse like Roy Rogers loved Trigger and dress him or her in Biothane today!