Choice is usually a good thing but when it comes to dog leashes choices of the past were lackluster and not always the best for you or your pet.
Dog leashes used to be pretty run of the mill.  You had your choice of nylon or leather. Nylon leashes get stained easily and are hard to clean often times leaving the leash in a state of stink.  Nylon also can give human hands quite a burn when a dog pulls on it unexpectedly.  It's hard to enjoy walking man's best friend when your hands feel like they are on fire and smelly to boot.   
Leather dog leashes, though seemingly durable, also get discolored and worn over time.  Leather also is uncomfortable when it gets wet.  Hot and humid days, wet weather or even a dash through a sprinkler can have leather chaffing skin.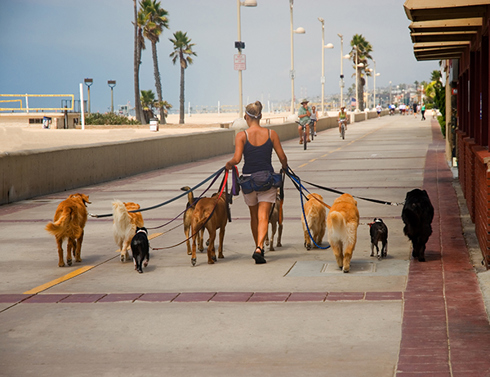 Thankfully, today a better leash exists.  A leash that is durable and strong.  A leash that won't slip out of your hands nor burn them.  A leash that won't be compromised and one that is secure.  A leash that is so easy to clean that even your dog could do it.   A miracle leash.  A leash made out of Genuine BioThane coated webbing.
Leashes made from BioThane coated webbing are not only waterproof and stinkproof, they are stylish as well.  BioThane is available in a huge array of colors. There are BioThane leashes that are blinged out and even one that is adorned with Swarovski crystals.  Walking your dog never looked nor felt this good.  A leash made from Genuine BioThane coated webbing is the best choice for your dog.