Quality Collars for Shelter Dogs
According to the ASPCA, approximately 3.9 million dogs are entered into animal shelters each year.
There are multiple reasons that dogs are sent to shelters. No matter the cause, they deserve the same love and care as their fellow canines. The very least we can do is give them a quality dog collar that these lovable pups deserve.
Introducing Rescue by BioThane: Real Collars for Shelter Dogs
Instead of just watching sad animal rescue commercials featuring Sarah McLachlan, we decided to act. That's why BioThane started a special program to give back to dogs in need. Rescue by BioThane is a special line of dog collars made specifically for furry friends in shelters across the Greater Cleveland area.
Each Rescue collar is made with our quality coated webbing that we manufacture for dog vendors. We have several dog collar vendors and dog collar dealers who use coated webbing because it's durable, waterproof, and, well, really good.
We make the Rescue by BioThane line with "second quality" material, which just means that it's just off a shade or doesn't meet our customer's strict standards, but is still perfectly good for use. With this material, we can give back to the dog community while reducing our carbon footprint. That's a win-win whether you stand on two legs or four.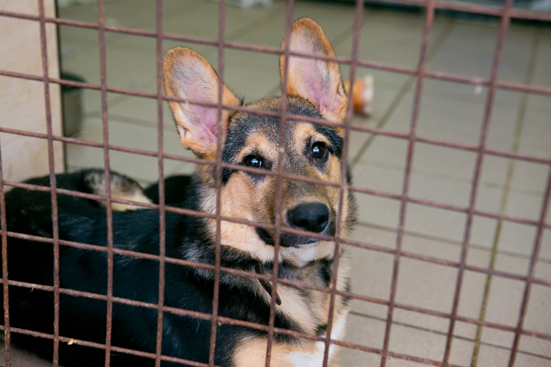 Dog Collars for Local Shelters
Dog collars won't do anyone any good if there aren't dogs to wear them. We've partnered with local dog shelters around Cleveland to provide them with Rescue by BioThane leashes for free. Even better, when a dog is adopted, they get to take their BioThane collar home with them. This way the dog is guaranteed a comfortable dog collar and the owners won't have to worry about having to go out and buy a quality collar on their own.
Even with new collars, shelter dogs still need loving families that can take them home. If you're looking for a furry friend that will stay by your side, check out one of our partner shelters and adopt a dog today.