When the decision is made to bring a new puppy home a person puts a lot of care and consideration into what young dog they choose.  There are many factors to consider when choosing a puppy.  For instance, does the owner live in a house or an apartment?  Are other pets or children factors in the puppy equation?  Will the puppy require regular trips to the groomer or could one just simply hose the dog down when needed?  There are so many things to consider when a person decides to get a puppy and thankfully there are many different breeds of puppies to fit just about every need.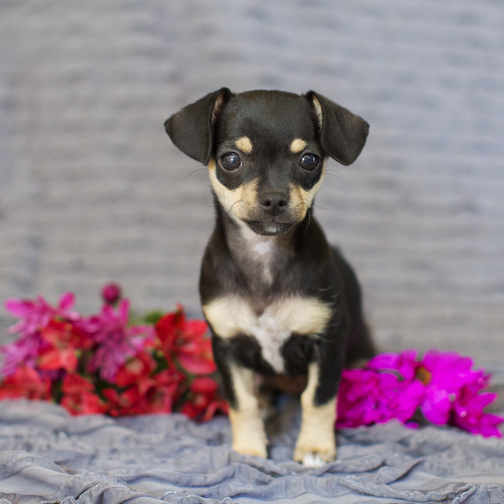 Once the decision has been reached there will be preparations needed to be made for the puppy's arrival to its new home.  A name has to be chosen for the pup.  Food, specific to a puppy's dietary needs, has to be purchased.  Chew toys should be placed strategically around the house.  A trip to the veterinarian should be scheduled.  A leash for walks that an energetic puppy will require needs to be found.  And lastly, an appropriate puppy collar, an absolute must, has to be picked out for the new dog.
Adjustable, Strong, and Stylish Puppy Collars
Puppy collars vary as much as the puppies who wear them so it is important to choose the right one.  The collar should be adjustable so it can grow as the puppy gets bigger.  It should be easy to clean.  It should be comfortable.  It should be strong.  It should, of course, also be stylish. 
Not your typical Leather and Nylon Collars
Unfortunately, not all puppy collars fit the criteria of a good collar.  A nylon collar is harder to clean making it easier for that collar to have a not-so-fresh smell and stains (not very stylish).  Nylon also acts like Velcro with burrs and bristles (not the bedazzling effect pet owners want).  A leather collar could chafe the puppy's skin if that collar gets wet and it can be difficult to clean (no one wants a funky poodle).  Thankfully, though, there is a puppy collar that is easy to clean, comfortable, and stylish - a BioThane product puppy collar!
Colorful choices for your pup
BioThane puppy collars are waterproof and durable.  They are also cleanable and stinkproof.  And, best of all, they are stylish.  BioThane puppy collars come in a myriad of colors, patterns, and styles making them the perfect fit for any puppy with a fashion sense as well as any owner with a sense of smell.