There are a few certainties in this world, but one thing you can be sure of is that your dog is the best dog. Yes, your furry prince or princess is the No. 1 pooch around, so it makes sense that you would dress him or her up as such with a special, personalized dog collar.
It's hard to make a decision when the choices seem endless, so here are a few things you should consider when you want the right personalized dog collar for your four-legged friend.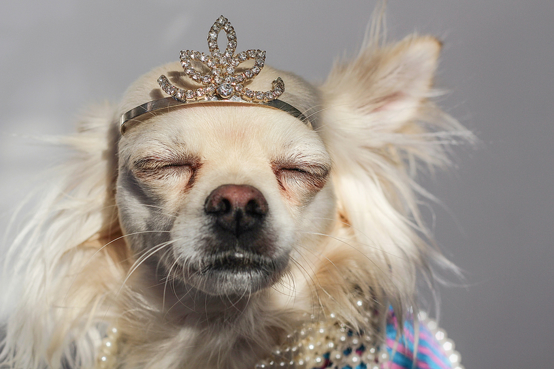 Color or Print
First things first – it's time to pick a pattern. There are many different variations for collars, from solid colors to elaborate designs. Coated webbing accommodates just about any look you could want, so the best way to decide on whether you want a bright orange collar or a yellow, pink, and blue floral design is to take a look at a selection of personalized dog collars and decide for yourself (and your pooch).
The Right Fit
It may not make collars more sparkly, but the size of a dog collar can make a big difference for how it looks on your dog. Pay attention to the width of a dog collar so that you can choose a product that suits the size of your dog. For example, the fanciest Saint Bernard around might look a little odd (and uncomfortable) wearing the smallest dog collar you can find, while your little Chihuahua doesn't necessarily have the neck to pull off a really wide collar.
License to Bling
Sometimes a patterned dog collar just isn't enough. Coated webbing dog collars can be personalized with different customizations, including Swarovski crystals and silver decorations. Vendors like Poochie Mama Hawaii and Collars by Kitt can add a little bling to your dog's neckpiece for some extra style.
Personalized Coated Webbing Collars
Every dog is different, so a personalized dog collar can give your pup a special look. Coated webbing is a great material for customized pet collars, offering both quality and personalization. Check out a list of vendors that can dress your dog up with a personalized coated webbing collar today.