Independence Day
So I was relaxing on the back patio one evening, sipping on my sarsaparilla and fretting about the grass seed that was trying to germinate, and wondering if I was watering it enough.  Being caught up in the moment of these profound thoughts I suddenly saw a flash; and as quick as the flash vanished, my ears were bombarded with a loud boom emanating from the neighbor's yard filled with mischievous kids scampering, full of joyful glee, and eyes in wide wonder on how much fun they were going to have blowing up something other than their neighbors ear drums.   Fortunately their father threw cold water on their eager anticipation of lighting off more small sticks of dynamite by confiscating the remaining supply that was skillfully smuggled from his best hiding place. With faint whiffs of gun powder still wafting in the soft summer breeze, I began to reminisce about Fourth of July's I could remember and some that I didn't witness, but nonetheless knew of.  Out of pure curiosity and the excitement of discovering something new, I went about looking for unusual events on the Fourth of July.
One personal memory that sticks out is a trip that we took to Missouri.  Although our vacation was largely forgettable, our return trip on July 5 was not, because throughout the day and night the car radio kept on reporting about the Lakewood, Ohio fireworks show that went tragically wrong.  It turns out that the company in charge of the event neglected to properly secure the platform that was used to launch the fireworks.  Consequently, all the canisters that were loaded on the platform fell over in unison and proceeded to eject directly into the crowd that was moments before eagerly anticipating a fabulous pyrotechnics display, but was now frantically running for whatever could protect them from the explosion that was about to go off indiscriminately near their person.  Fortunately nobody was killed, but the news of the main fireworks show tipping over, and flying into a frenzied crowd of about twenty thousand was frightening.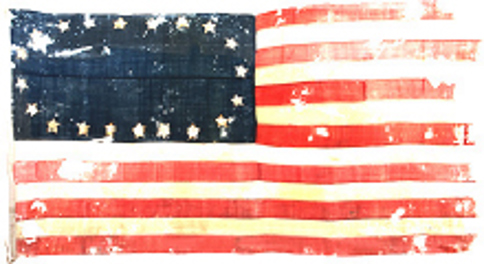 On a lighter note, that very same day, the New York Yankees came to town for what used to be an annual tradition of Indians and Yankees Fourth of July baseball, and the Yankees proceeded to bat out of order.  A very rare error indeed; but it happened on that Fourth of July.  Other Fourth of July baseball incidents include the following: 
1905: Rube Waddell beats Cy Young and the Americans, 4-2, when the A's score two runs in the 20th inning. Both hurlers go the distance. Wow!
1939: It's Lou Gehrig Appreciation Day at Yankee Stadium and the "Iron Horse's" uniform number 4 will be the first ever to be retired.  After emcee Sid Mercer informs the sell-out crowd the man of the hour is too moved to speak, Gehrig stubbornly gathers up his courage, and delivers these immortal lines: "I'm the luckiest man on the face of this earth".
1976: After hitting an apparent grand slam in the top of the second inning, Tim McCarver is credited with only a three-run single when he passes teammate Garry Maddox on the basepaths in the Phillies' 10-5 victory over the Pirates at Three Rivers Stadium.
1977: In the bottom of the sixth at Baltimore's Memorial Stadium, 22 year-old Tiger phenom, Mark Fidrych, gets two quick ground ball outs, before giving up six runs on six consecutive hits and an intentional walk. 'The Bird', last year's Rookie of the Year and Cy Young Award runner-up, who has already won 6 of 8 decisions that season, appears to lose all of his effectiveness after throwing a pitch with an unusual motion, and will win only four more games before retiring in 1980 after compiling a 25-11 record before that start.
1985: In a 19-inning game, which goes until just before 4 a.m. the next day, the Mets beat the Braves, 16-13.
2001: The Brewers' new home, Miller Park, continues to be jinxed when a parachutist, as part of a pregame entertainment, breaks his ankle when he misses the opening in the retractable roof and lands on a beam several hundred feet off the ground.
2006: Yankee owner George Steinbrenner's 76th birthday is less than festive, as the Indians provide all of the fireworks in a 19-1 Independence Day rout over the Bronx Bombers.
Other events from our nation's rich history on the Fourth of July include these:
In 1802 the US Military Academy at West Point opened.
Nearly sixty years later, in 1863, one of the Academy's most highly decorated alumnae, General Robert E. Lee, withdraws his army from Gettysburg.
That same day in 1863 in Vicksburg, Mississippi the confederates surrendered to Union forces, which unleashed a long absence of celebrating the Fourth of July in Vicksburg for many decades to come. In fact, the Fourth was not fully embraced by the entire city for nearly 100 years. 
The first edition of "Alice in Wonderland" was published in 1865.
July 4th was not officially declared a federal national holiday by Congress until 1870.
In 1826 Thomas Jefferson and John Adams, both considered to be founding fathers, died within 5 hours of each other on July 4th.
James Monroe, our fifth president, also dies on the Fourth of July, and a future president was born on the Fourth of July; Calvin Coolidge.
So, on this upcoming Fourth of July, keep your horses a safe distance from fireworks,  your kids away from the fireworks you hid, your watermelon cold, and your barbeques hot.  Until next time, see ya.